Salesianum gives undefeated Indians a scare
By Dominic DiBiaggio, Correspondent, The Times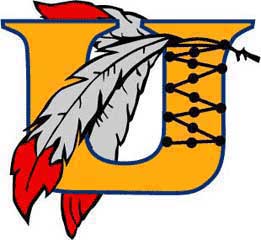 On paper, Unionville's boys hockey match up with Salesianum looked like another chance for the Indian boys to continue their dominant play. But reality has a funny way of catching up with you sometimes.
Before Friday night's game, the Unionville Boys Hockey team had rolled off eight straight wins, outscoring their opponents 54-12 over the stretch.
Matching up with Salesianum for the second time this season, the boys looked for a sure win after they had beaten the Sals 5-2 on Nov. 18. But they play the game on the ice, not on paper — and for few minutes, it looked like the Indians all-but perfect season might be shattered, Friday night, though, as Salesianum came very close to knocking off the Indians and causing their first loss of the season, as Unionville battled back for a 3-2 win.
Early in the first period, Unionville forward John Hargadon opened up the scoring with a trickler (assisted by Matt Kowash) that happened to sneak past Sals goalie Spencer North. With this early goal, everyone in Rink 3 had thought that the game was already over. Chants of "it's all over" were audible from the Unionville student section, and the Unionville players looked like they couldn't be beaten.
The Salesianum players thought otherwise, just around two minutes later, Sals forward Evan Carrol finished off a nice pass from Josh Willey.
With the game tied, both teams were fighting for chances at the net, and goalies Spencer North (25 saves) and Josh Seder (22 saves) made sure that every goal would be tough. Later in the first, Sals forward Matt Baldino finished off another assist by Josh Willey, putting the Indians behind for what seemed like the first time this season.
With a powerplay off a Zach Lyons hooking penalty, Salesianum looked like it would increase their lead. However, Unionville forward Gabe Masters took a pass from Danny Hargadon and put away a beautiful wrist shot, deking out a Sals defender in the process. With that shorthanded goal, life was restored to the Indians squad. Captain Trevor Dycio scored the go-ahead goal late in the first period on assists by Danny Hargadon and Bryan Aiken.
After the first period, all scoring came to a halt as both goalies and defenses warded off any attempts at the net. The second and third periods were highlighted by big hits and countless penalties; Unionville had 22 minutes on 6 infractions and a game misconduct (Kumpf), and Salesianum had 10 minutes on 5 infractions. With all of the these penalties, it looked like someone would score in the final periods, but Seder and North were determined to stop anything that came their respective ways.
At the end of the game, Unionville held onto their 3-2 lead, Seder rejecting shot after shot as the Salesianum squad tried to tie it up.
When asked about the key to the Indians' success on Friday, Unionville forward Gabe Masters said, "We just fought until every whistle. Every game we come out, play hard and try to out-effort the other team. That worked tonight."
The Indians will need to keep this effort going as their next game is against West Chester Henderson, the team that tied the Indians 4-4 early in the season, on Jan. 3. For Salesianum, they look to rebound from this tough loss when they play Downingtown West, also on Jan. 3.