To The Editor,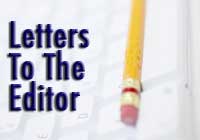 Thank you, Congressman Pitts, for recommending 
HealthCare.gov
!
Our Congressman Joe Pitts has been an outspoken critic of the Affordable Care Act (Obamacare) and so I was wondering what he would advise a constituent who did not have health insurance. So I emailed him through his website and asked this question:
'I do not have health insurance and I want to get it. I do not want Obamacare. What should I do? I am 62.'
Let me be honest: I do have health insurance and I am a strong supporter of the ACA. I am 62 and I am a constituent. 
I received a phone call from a member of the congressman's staff the very next day. After confirming that I was not eligible for Medicare or VA insurance or Medicaid, the staffer hesitantly said that although Congressman Pitts opposes the ACA, it would probably be advisable for me to try to use 
HealthCare.gov
. He explained that I would be subject to a penalty if I did not get insurance. When I said that I 'didn't want government insurance,' he explained that these are private policies and that the site just provides an opportunity to shop.
He was most helpful and told me to call if I had any problems with the web site. I asked him of other people were having problems and he said, "Not really."
I never thought I would say this, but kudos to Congressman Pitts and his staff. In spite of their strong ideological opposition to Obamacare, they did the right thing by guiding me to 
HealthCare.gov
. I just wish he would say it publicly so those of his constituents who really do need coverage will take advantage of this opportunity.
Wayne Braffman
Kennett Square