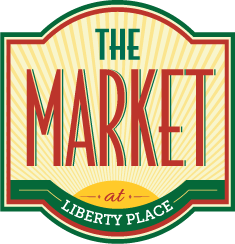 KENNETT SQUARE — The Market at Liberty Place will be hosting a number of events this holiday season, offering additional shopping and gift options — and fun events for the whole family.
Every Friday, Saturday, and Sunday through Christmas holidays, The Market will play host to Popup Holiday Shopping. Unique, artisan vendors will be selling their non-food products in keeping with The Market's motto of shopping local in downtown Kennett this holiday season. A range of products including Vegan Handbags, Stella & Dot, 31-Gifts, Jockey clothing, jewelry, artwork, cosmetics wreaths, poinsettias, and much more will be for sale. As many as four different popup vendors will be open on Fridays from 12-9 PM and as many as 9 different popup vendors will be open from 12-6 PM on Saturdays and Sundays.
The Market will also play host to 3 Elementary School/PTO Nights this December. Greenwood Elementary School Night is Thursday Dec. 5, Bancroft Elementary Night is Tuesday December 10th, and New Garden Elementary Night is Thursday Dec. 19. 15% of all sales proceeds from 5-8 PM on those evenings will be donated by The Market towards the respective elementary school's Parent Teacher Organization.
The Market at Liberty Place is open seven days a week and is located at 148 West State St in downtown Kennett Square. For more information please visit The Market's website at www.themarketatlibertyplace.com.
To see a full listing of events at The Market you can visit the calendar located on The Market's Facebook page. You can also contact LGB Properties at 610-925-3411 or gbosley@lgbproperties.com with any questions.