Man is accused of stealing money at gunpoint from deliveryman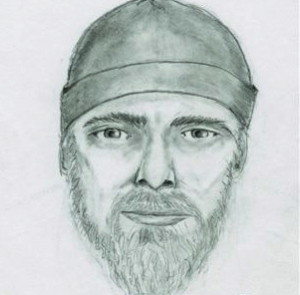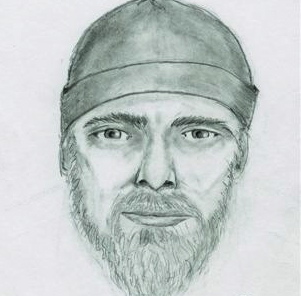 New Garden Township Police have released a composite sketch of a man wanted for a pre-dawn armed robbery in the parking lot of the New Garden Shopping Center on Friday, Nov. 15.
Authorities said they hope the drawing, which was prepared by a Chester County detective, will lead to the apprehension of the suspect, who brandished a black, semi-automatic handgun in front of a 36-year-old delivery truck driver.
Police said officers responded at 4:42 a.m., where they found the victim in the parking lot of the New Garden Shopping Center, located at 350 Scarlett Road in Kennett Square. He told police  that he had been parked on the south side of the Pebbles department store building preparing to make a routine delivery at the Giant Food store, police said.
The suspect appeared suddenly on the passenger's side of the truck, pointing his weapon while demanding money and other property, police said. The victim said that after he complied with the suspect's demands, the suspect fled on foot toward the rear of the shopping center, police said. The Kennett Square Borough Police Department and Chester County Sheriff's Office K9 unit assisted with a search that was not successful, police said.
The suspect is described as a white, non-Hispanic male in his mid- to late-30s, approximately 5-foot-8 to 6-feet tall with scruffy facial hair and dark eyes, police said. He was reportedly wearing a tan-colored "Carhatt style" jacket that had dirt stains on the sleeves, a dark-colored knit hat and dirty blue jeans.
Anyone with information is asked to call the New Garden Township Police Department criminal investigations at 610-268-2907, ext. 102 or the anonymous tip line at 610-268-2907, ext. 222.