Free assistance being offered to help kick the habit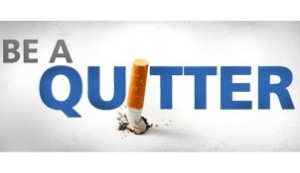 In observance of the Great American Smokeout on Thursday, Nov. 21, the Chester County Tobacco-Free Coalition will be distributing 1,000 free "quit kits" to work sites and community-based organizations in Chester County, a news release from the county Health Department said.
Quit kits, tobacco prevention information, and smoking cessation resources will be available at the following locations until Nov. 30:
Bayard Taylor Public Library, Kennett Square
Chester County Book Company, West Chester
Chester County Library and District Center, Exton
Honey Brook Community Library, Honey Brook
Oxford Public Library, Oxford
Phoenixville Library, Phoenixville
Spring City Free Library, Spring City
The Chester County Health Department and the Chester County Tobacco Free Coalition celebrate the Great American Smokeout on the third Thursday of November each year by encouraging smokers to use the date to make a plan to quit, or to plan in advance and quit smoking that day. By quitting — even for one day — smokers will be taking an important step towards a healthier life – one that can lead to reducing cancer risk, the release said.
For information on how to quit tobacco, or to pick up a quit kit, call 610.344.5209 or visit the Chester County Tobacco-Free Coalition.