Lottery scam has surfaced in area, authorities say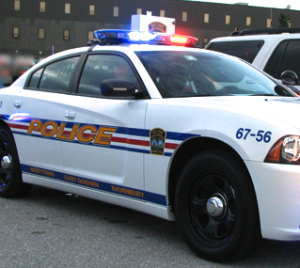 The Westtown-East Goshen Regional Police Department wants to caution residents about a recent phone scam that has occurred at two different East Goshen Township homes over the past week.
On Nov. 5, a resident living in the 1100 block of Lincoln Drive in East Goshen Township contacted police about a suspicious call received earlier in the day from a male who reported that he was calling from the Mega Millions Company and that the victim won $2,000,000,  police said. To claim the money, the victim needed to go to the Rite Aid and purchase a pre-paid money card, police said.
On Nov. 8, a resident living in the 200 block of Cedar Ridge Road in East Goshen Township contacted police about a similar scam involving calls from a male allegedly representing Mega Millions Company, police said.  The victim in this case reported that from September to November, he received a series of calls about a $3,800,000 winning ticket and the fees that would have to be paid before the money would be released.
Over this time period, the victim was directed to wire money to an individual in Jamaica via Western Union and to purchase Green Dot cards at a local pharmacy; once the victim purchased these Green Dot cards, the caller received the card numbers to access the money loaded on them, police said, resulting in a loss to the victim of about $8,000.
These two cases are under investigation by the Criminal Investigation Division, and police are urging residents not to fall for this scam.  Residents winning a lottery should be in possession of a ticket with winning numbers and are urged to contact local police if they receive calls similar to these.