Festive tours of Nemours Mansion to begin this weekend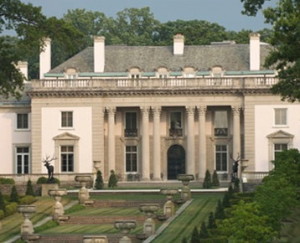 Just in time to put area residents in the holiday spirit, Nemours Mansion and Gardens will be decked out for tours starting this Saturday, Nov. 9, through Dec. 31.
This world-famous duPont estate is beautifully decorated for Christmas with antiques from its historic collection along with new items – look for a gingerbread replica of the mansion – that celebrate the season.
Christmas trees, garlands, sprays, paper filigree "quilling," hand-painted ornaments, miniature churches, original holiday cards, a manger scene and original toys from the duPont estate all add to the festive setting.
The museum, located at 850 Alapocas Drive, Wilmington, De.,  19803, is open Tuesday through Sunday; for reservations,  call 1-800-651-6912 or go to www.nemoursmansion.org.