YMCAs to focus on screening, prevention at branch events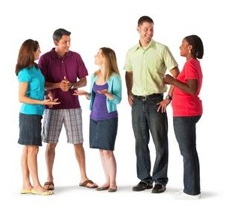 November is National Diabetes Awareness Month, and the YMCA of the Brandywine Valley is encouraging residents of Chester County to learn their risks for prediabetes and type 2 diabetes and to take preventive steps to reduce their chances of developing the disease, a YMCA news release said.
Currently one in three Americans – 79 million people – has prediabetes, a condition in which a person's blood glucose is elevated, but not high enough for a diabetes diagnosis. Only 11 percent of those with prediabetes know they have it. With awareness and simple actions, people with prediabetes may prevent the onset of diabetes, the release said.
Individuals can assess their risk for prediabetes and type 2 diabetes by taking a simple test at www.YMCA.net/diabetes. Through this assessment, visitors can also learn how lifestyle choices and family history help determine the ultimate risk for developing the disease. If a person is at risk, a diabetes screening conducted by a physician can confirm a diabetes or pre diabetes diagnosis, according to the release.
 "As a leading voice on improving the nation's health and well-being, the Y wants residents of Chester County to understand their risk of developing chronic diseases like type 2 diabetes," said Denise Day, president and chief executive officer of the YMCA of the Brandywine Valley. "Understanding risk factors is the first step to making the necessary changes needed to live better, healthier lives."
The YMCA of the Brandywine Valley is focusing on diabetes awareness and prevention at branch Wellness Wednesday events on Nov.13. Informative chats and screenings will be held during the morning and early evening at the Brandywine Y, Coatesville; Jennersville Y, West Grove; Kennett Area Y, Kennett Square; and the West Chester Area Y, Airport Road.
To encourage residents to take the first step to healthier living, the Y will offer a one-day, $1 joiner fee day on Thursday, Nov. 14, World Diabetes Day. To learn more about the Y's $1 joiner fee day on November 14, visit www.ymcabwv.org.