Sino-American Regional Business and Culture Exchange is 3-day event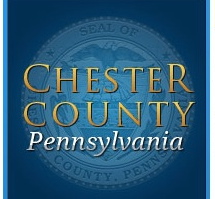 From mushrooms to orchids, QVC to New Bolton, 25 business people from Beijing and the Chongqing region of China will receive a whirlwind tour of Chester County for three days beginning Monday, Oct. 28.
The delegation is part of a Sino-American Regional Business and Culture Exchange hosted by the Chester County Commissioners, the Chester County Economic Development Council, a county news release said.
Business and industry will be the theme of the first day of the visit, which will begin with a welcome by Chester County Commissioner Terence Farrell at the Economic Development Council.  A representative from the Chinese delegation will also speak. Mike Grigalonis, chief operating officer of the Economic Development Council, will give an overview of council operations before lunch. The delegation will visit QVC, which recently launched a channel in China, before touring West Chester, the release said.
Education and manufacturing will be the focus of Tuesday's events, which will include visits to Westtown School and West Chester University. In addition, the group will receive presentations on the life-science industry by the Pennsylvania Biotech Association, business in the southern Pennsylvania region by Jeannie Nevelos of Select Greater Philadelphia, and international business in the Commonwealth of Pennsylvania by David Briel of the State Office of International Business Development, according to the release.
Agriculture and tourism will dominate the third day of the tour. A visit to Pietro Mushrooms and the University of Pennsylvania's New Bolton Center will be followed by lunch, hosted by Lincoln University, and an overview of the agriculture industry.  The delegation will then tour Longwood Gardens, the release said.
The three-day summit will culminate with the Chester County International Business Council dinner at Longwood Gardens, where the Chinese delegates will have the opportunity to network with business leaders from across the county, the release said.
Chester County-based ABD International and the Main Line Chinese Culture Center (MLCCC) initiated the connection between Chester County and Chongqing and other regions in China, the release said.