Detectives seeking leads on Thornbury Township break-in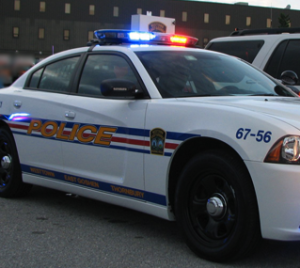 The Westtown-East Goshen Regional Police Department wants area residents to be on the alert for a daytime burglar who hit a home in Thornbury Township on Wednesday.
Police said the thief gained entry into a single-family residence in the 200 block of Greentree Drive between 11:30 a.m. and 2:30 p.m. by prying open a rear basement door. Electronic devices were stolen from the home, police said.
Detectives developed information that at 12:30 p.m., a young white male wearing a red ball cap knocked at another house in the same block and walked away from the home when dogs started barking inside. They said the man entered a small dark sedan with unknown Delaware registration that had been backed into the driveway, police said.
Westtown-East Goshen police are seeking any information on the individual or the vehicle. Police also urge residents to call 9-1-1 if someone suspicious stops at a home. In prior investigations, police have learned that the intruders will often knock hard on the front door of the home to determine if anyone is inside; once  intruders determines the home is not occupied, they normally go to a door that is concealed from the street and force entry, police said.