Who has time (or the ability) to sew a costume?
By Kelly Hockenberry, Columnist, The Times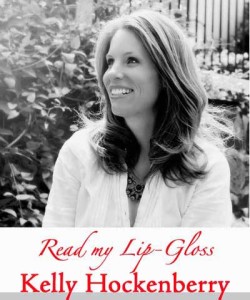 Halloween can be stressful.
The temptation to consume ridiculously huge amounts of candy coupled with the added pressure of finding costumes that are age appropriate and don't cost $125 is a real challenge.
And, although I profess my love (almost weekly) for Pinterest, it is super annoying to see what crafty people are up to out there in the world.
Exhibit "A":

I mean………REALLY?  (Although, the Chanel purse is GENIUS and I sorta want it for myself)
When my children were younger, I never sewed a costume.  Mostly because I couldn't sew if you held a gun to my head, but, also because WHO HAS THE TIME TO DO THAT?  It seems like A LOT of effort for a very short 2-hour trick-or-treating window.  Not to mention that a wardrobe change inevitably happened twenty minutes before leaving our house (EVERY year and usually resulted in tears….mostly mine).
This Halloween, my twelve year old informed me that he would like to go as "Lamar" from the video game, Grand Theft Auto.  I know, I know!  Before you write in the comments about how HORRIBLE this video game is, I know.  So, imagine how heartwarming it is that my child aspires to dress like a thug and wander the neighborhood.  NOT GONNA HAPPEN.
While I have never been talented enough to make a costume from scratch, I also have never purchased anything that has been really expensive.  I am all for being creative with things that we already own or are easy to throw together.  So what that you are a slightly different vampire from last year?!?  Let's focus on full size candy bars.  Right?  Eye on the prize.
My kids are really excited to check out Unionville's "Valley Of Terror" interactive "Zombie Safari" (located at 1081 Wawaset Road).  The participants' board military trucks complete with mounted paintball guns to "shoot" Zombies as they drive through a life size town.  Right up their alley!  Sounds cool, huh?  Go to http://valleyofterror.com/ for more information!
Happy Weekend!!