Impact of Act 167 is expected to be minimal, officials say
By Liz Brown, Staff Writer, The Times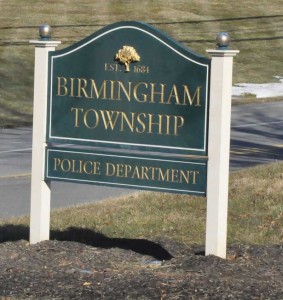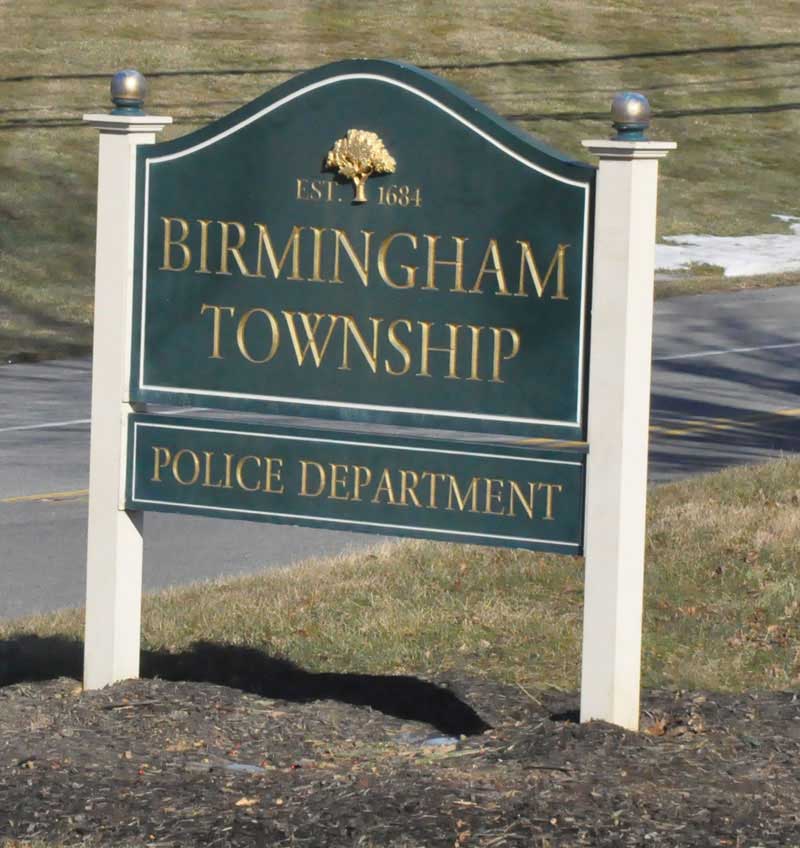 BIRMINGHAM —Although township officials have been outspoken in the past about coming storm water rules, at least it appears the first-round of compliance will have minimal impact on residents and potentially some additional needs for record keeping by the township.
Township Solictor Kristen Camp discussed the county–wide plan for administering  Pennsylvania's Storm Water Management Act 167 at township's Board of Supervisors meeting on Oct. 7. This plan is the result of a three-year Chester County project  fine tuning the guidelines associated with the act, requiring townships to adopt the ordinances or more stringent storm water management guidelines.
Camp emphasized that this document has little to no impact on the township, since fairly stringent storm water guidelines are already in place.  The new ordinances will also only apply going forward, to new construction.  The board needs to have a public hearing on the ordinance in November or December.
A few definitions in the ordinance required discussion. One was the definition of "woods."  The wording of the ordinance is meant to prevent people from cutting down trees before applying for a variance in order to meet the criteria. A concern was that record keeping would be difficult to determine when people were cutting down trees.
Camp suggested the township could avoid this complicated record keeping issue by measuring the density of trees as of the day a homeowner places an application. They agreed to change the wording to "as of the date of application."
Camp questioned the board about who is currently inspecting the township's  88 retaining basins, and Supervisor John Conklin responded, "That's the owner's responsibility." She felt it would be beneficial for the residents to report to the township when these inspections take place.
Secretary Quina Nelling noted that the Supervisors have been very reluctant over the years to require homeowners to report to the township when they pump their septic systems, and if they started to require reports from homeowners about the inspections of the retaining basins on their property, they are stepping on that slippery slope.
"One more thing to track and play games with," lamented Supervisor Bill Kirkpatrick.
It was agreed that the township's Home Owners Associations had responsibility for most of the basins and that they were very diligent about their upkeep.
In other township news, the Board of Supervisors reluctantly accepted the resignation of Lloyd Roach. He has served in several different volunteer positions over the past 36 years, most recently as Emergency Management Coordinator.   The Supervisors unanimously recommended Mike Hochhaus as Mr. Roach's replacement as EMC.
Hochhaus' appointment will be finalized by the state. "We want to thank you for stepping up to the plate," Kirkpatrick stated, noting that the "compensation" for the position is $250.
Dave Rathburn reported that the last round of road improvements came in under the $25,000 budget at $16,010. The next road inspection is scheduled for October 17.