Chester County SPCA inviting visitors to fall in love this weekend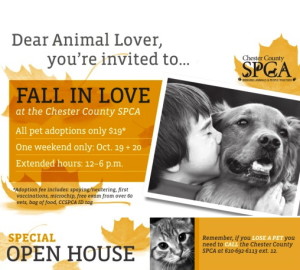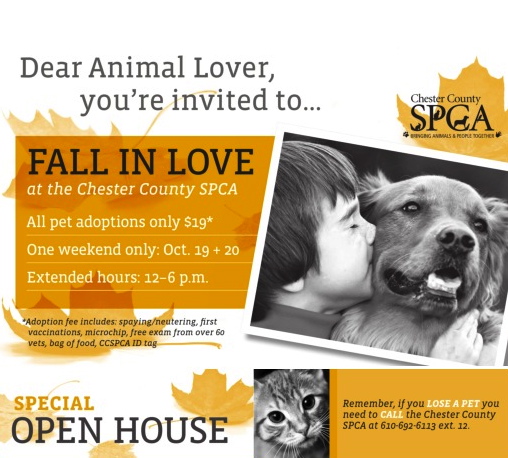 If you want to capitalize on the research that shows people with pets enjoy longer, happier lives, the Chester County SPCA (CCSPCA) would like to assist.
This weekend, the nonprofit agency is sponsoring a two-day drive to boost adoptions, with extended  hours from noon to 6 p.m. on Saturday and Sunday.
On Saturday, the SPCA will host an open house during that time to showcase  a variety of animals looking for a permanent home and enable families to tour the recently renovated facility.
All adoptions this weekend will cost $19, which includes spaying/neutering, first vaccinations, microchip, free exam from one of CCSPCA's participating vets, a bag of food, and a CCSPCA ID tag.
The Chester County SPCA, which depends on donations for its mission of taking in unwanted animals and investigating abuse complaints, is an open access shelter, which means that no animals are turned away. Right now, the agency would like to turn some of those residents into cherished pets. For more information, visit http://www.ccspca.org.