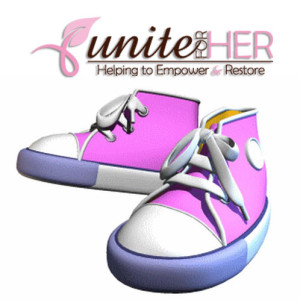 KENNETT —There will be a 5K run/walk event, on Oct. 13 at Anson B. Nixon Park, to benefit Unite for HER (UFH), which funds various health and wellness programs for women.
The event, Run for HER 5K, is the brainchild of Julie Hatfield, owner of J Hatfield Fitness and UFH, and the event is a family-friendly event, intended to raise money and awareness on a number of women's health issues.
Hatfield is a wellness professional that coaches women and athletes in Chester County, promoting health, wellness and education early in life, and throughout life.  As friends and co-coaches Hatfield and UFH Founder, Sue Weldon, are community and health driven.
UFH is a nonprofit organization founded in 2009 by Weldon, a breast cancer survivor. She personally experienced the healing effects that complementary therapies provide, which restored her body, mind and spirit. Weldon is a proponent of teaching women with breast cancer about the benefits and curative qualities of these therapies.
Unite for HER has four primary outreach initiatives — Wellness Programs, Grants, Educational Programs, and Nonprofit Partnerships—that benefit 10 area hospitals, local businesses, clubs and schools, and women and their families affected by breast cancer. For more information on Unite for HER- Visit www.uniteforher.org
All proceeds from the event will go to UFH grant and wellness programs, providing local women with the opportunity to educate, restore and empower their bodies.
Online registration for the event is now open at www.runtheday.com (search Run for HER 5k); All ages welcome for the walk/run. It's a family event!
Prizes will be awarded for the top fundraiser by an individual/team, the biggest team, and the top female/male in three different categories.
Contact J Hatfield Fitness @ jhatfieldfitness@gmail.com with questions.  Walk-ups are welcome the day of the event- starting at 7:30 a.m. at Anson B Nixon Park on N. Walnut Street in Kennett Square. Race will start at 8:30 a.m., and features mostly gravel trails and pavement.