Annual national observance offers time to learn about local resources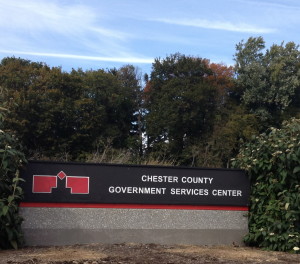 To mark National Mental Illness Awareness Week (MIAW) – held the first full week in October for more than two decades ­- Chester County Mental Health/Intellectual and Developmental Disabilities (MHIDD) is working to increase awareness and understanding among all residents, a county news release said.
The observance, which will begin Oct. 6, offers an opportunity for individuals and communities to learn more about this important topic, which affects approximately one in four Americans each year, the release said.
This year during MIAW, the department will launch plans for a new multi-pronged education campaign to roll out at the start of 2014. The campaign is being funded through a grant from the Pennsylvania Office of Mental Health and Substance Abuse Services. Called "Chester County Conversations," this campaign is designed to involve community members in a series of conversations about mental health and how it affects communities. It will provide information in the following areas: how to promote mental health and emotional wellbeing; how to reduce the incidence of mental health and co-occurring disorders; and how to access the available mental health resources.
"Mental health is an essential part of our overall health and personal well-being. It affects how we get along at home, at our job, and in the community," said Caroline Smith, mental health deputy administrator for MHIDD. "Because many individuals and families are affected by mental health challenges, this campaign aims to address the need for education and will be a collaborative effort with community partners."
Community members interested in participating in the upcoming "Chester County Conversations," or those who would like to be involved in the planning, should contact the MHIDD outreach liaison at tbehringer@chesco.org.