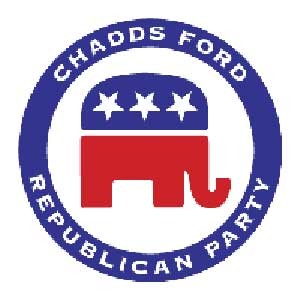 CHADDS FORD — The Chadds Ford Republican Party has endorsed Carolyn Daniels of Chadds Ford for Region C of the Unionville-Chadds Ford Board of Edcuation.
Daniels will face incumbent Democrat Letitia Flores DeWilde, who was appointed in July to replace Frank Murphy, who resigned in June.
According to Mary Kot, chair of the Chadds Ford Republicans, "Carolyn's knowledge of the school district is extensive and her community roots run deep.  Carolyn wants to continue the outstanding tradition of the U-CF District while being mindful of the residents' resources when making decisions that best serve the needs of the students and the community."
Danielsgraduated from The University of Delaware. Her professional career focused in Corporate Communications for Dun and Bradstreet, Dean Witter and Corporate Financial Services Business Development with Wilmington Trust.
After the birth of her second child, Daniels dedicated her time to raising her family. She and her husband Gordon have four children: three sons who are currently attending Unionville High School and her daughter who recently graduated and is attending Catholic University in Washington DC.  She describes herself as an active volunteer for the past 15 years while in the U-CF school community.
Currently, she is in her fourth year of serving on the U-CF Curriculum Council.  She has served on the Executive Board of each of the three District school's Parent Teacher Organizations in various capacities ranging from Secretary to President.
She is currently serving in her second year as the Vice President of the Unionville High School PTO.   Daniels' volunteer positions also include school district Read-a-thons and May Fair's to Transportation Studies and Principal searches.
Daniels was also one of the original members of the Chadds Ford Mom's Club, serves on the University of Delaware Alumni Council and is a Board member in her neighborhood association of The Ridings.  She has been a resident in Chadds Ford almost 20 years.