Businesses invited to sign up for 6 months of education, screening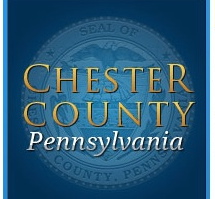 Since most Americans spend the majority of their waking hours at work, the Chester County Health Department is encouraging county businesses, large, medium and small, to introduce a six-month start-up Worksite Wellness program.
"Bringing wellness directly to your business has the potential to benefit both employer and employee," said Jeanne Casner, County Health Director. Casner said that comprehensive worksite wellness programs give employers the opportunity to save health care dollars, increase productivity, reduce injuries, and decrease absenteeism. Employees have the opportunity to participate in physical activity classes, make healthier food choices, and adopt new stress management skills.
The County Wellness Program includes two biometric screenings, one at the beginning of the program and one at the end to track the progress made over six months. These screenings consist of a finger-stick test measuring cholesterol (total, HDL, ratio) and glucose, blood pressure, body composition (BMI, body fat %, hydration, etc.), monthly educational sessions, and special health initiatives.
The cost is $30 per participating employee, which covers cholesterol and glucose screening materials; the program is free if a worksite decides to opt out of the cholesterol/glucose testing.
To schedule a wellness visit for your organization, or for more information, visit http://www.chesco.org/index.aspx?NID=1814 or call 610.344.6441.