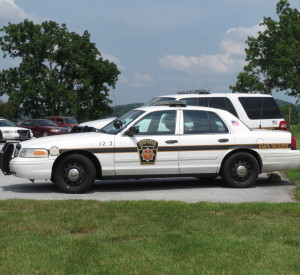 A Delaware woman was charged with driving under the influence and possession of marijuana following a traffic stop on Aug. 16 at 11:06 in Pennsbury Township, said state police from the Avondale barracks. Police said Molly T. Daddono, 21, of Newark, was detained on Cossart Road, just west of Fairville Road.
Sometime between Aug. 14 at 3:30 p.m. and Aug. 18 at 3:30 p.m., someone broke into a residence in East Marlborough Township, police said. A white Sentry safe and miscellaneous jewelry was stolen from a home in the 100 block of West Locust Lane, police said. Anyone with information is asked to call police at 610-268-2022.
State police are also investigating a burglary in the 400 block of Greenwood Road in East Marlborough. Police said the jewelry theft occurred on Aug. 19 sometime between 8:30 a.m. and 5 p.m.
Police said they cited Malika R. Lee, 26, of Bensalem, for leaving his lane of travel on Doe Run Road on Aug. 20 at 11:03 p.m. Police said Lee was traveling north of Highland Dairy Road in West Marlborough Township when his 2001 Volkswagen Beetle left the roadway, struck an embankment on the northbound berm, spun, and struck an embankment on the south side.
A Coatesville man was cited for driving under the influence after causing a two-car crash on Newark Road in West Marlborough Township on Aug. 17 at 6:23 p.m., state police said. Marcelino Flores-Vazquez, 25, was traveling north near Upland Road when he failed to negotiate a curve, lost control of his 1998 Mazda 626, which flipped and struck a 2007 Nissan Altima, police said, adding that no injuries occurred.