Eastern Regional Champs will play Hawaii Friday morning
Updated at 8:30 a.m. to add quotes from coach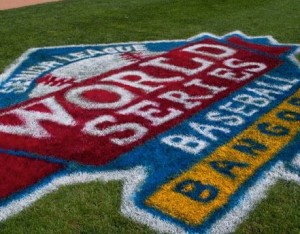 After a painful loss Wednesday night to Chitre Little League of Panama – a game that saw their catcher carried out on a stretcher – the fortunes of the Kennett Kings rebounded on Thursday.
With an assist from the team that beat them the night before, the Eastern Regional Champions secured a berth in the semi-finals of the Little League Senior Division World Series after Panama defeated Texas 2-1 Thursday night. KAU will face off against Pearl City Little League of Hawaii at 11:30 a.m. Friday.
Although the team will have to play without starting catcher Eric Duerr, it learned that his injuries were not as severe as feared. Duerr, the son of KAU manager Todd Duerr, was hurt during Wednesday night's game when he collided with Panama's Javier Garcia, who was trying to score on a single to center.
Team officials said the catcher had both a CT scan and an MRI at a local hospital, revealing a concussion, but no spinal injury. Duerr was released from the hospital early Thursday afternoon.
"The mood went from devastated to hopeful in less than 24 hours," said KAU coach  Mike Pechin. "When Eric [Duerr]  came back to the hotel, and the team saw him awake and alert, it changed their team's entire tone.This is a team that if they stay confident and give them a good reason to be focused, they are difficult to beat. The semifinals and Eric's being back give them a reason to focus."
Pechin described Hawaii as a fast and strong defensive team.  "They are a very sound fundamental team and know how to play the game," he said. "If we show any weakness, they will take advantage of it."
The other semi-final matchup on Friday will pit Panama's Chitre Little League against Georgia's Martinez-Evans at 2:30 p.m.