Will take on Laredo, Texas in Series opener, Sunday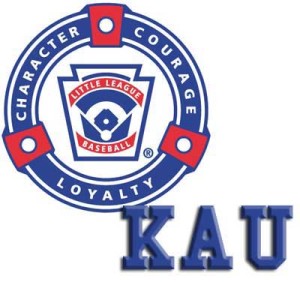 World Series bound! The KAU Kings became the first Pennsylvania team to advance to the Senior Little League World Series in more than a decade by holding off Quincy, Mass. 6-2, Wednesday.
KAU — a team under 16 year olds from the Kennett and Unionville areas — will begin play in the World Series, Sunday evening, in Bangor, Me., against Laredo, Tx.
The Kings, who have now powered their way to state and regional titles, have just one more title to play for after winning Little League Senior Baseball East Regional championship game at West Deptford, N.J., on Wednesday.
And has often been the case during this run, Alex Pelchin and Drew Jarmuz led the way with strong performances. Pelchin shuts down Quincy with  six strong innings before hitting the pitch count limit. He gave up four hits and three walks while striking out three. Ryan Barrett pitched the final inning to seal the win.
Jarmuz was 2-for-3 with two runs and a pair of RBIs.
Although KAU had the advantage of knowing it would need to lose twice to be eliminated, trailing early did not lessen the tension in the first of what could have been two games. Quicny grabbed a 2-0 lead after the top of the third, keyed by an RBI double by Patrick Keohane and another run on a throwing error.
But Jarmuz tied the game in the bottom half of the inning, ripping a home run to left-center — the first homer of the tournament for any player.
KAU grabbed the lead for good in the fifth and Jarmuz was right in the middle of it. Singles by Jarmuz and Jake Freeman started the inning, leaving runners at the corners. Pechin, an all-around athlete expected to be the starting quarterback for Unionville this fall, laid down a perfect suicide squeeze bunt up the first base line to give KAU the lead, sparking a four-run rally that would put the game away.
It is the first time since 1999 that a Pennsylvania team qualified for the Senior League World Series. That year, Franklin, won the Senior League East Regional.
It is also the fourth different state to win the regional in the last four years, which hasn't happened since 1994-97.