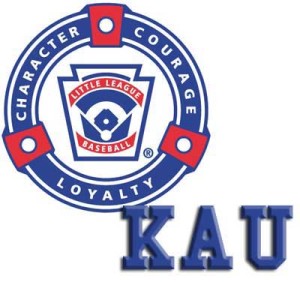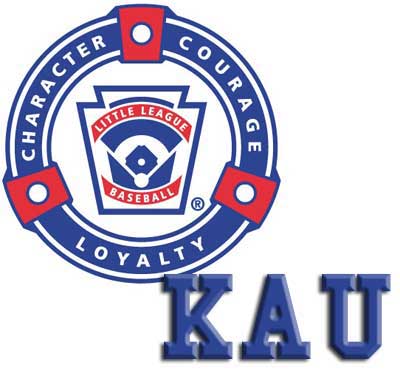 Not content to win a state title, the KAU Senior League All-Stars picked up a pair of dramatic wins over the weekend in East Regional Championships in West Deptford, NJ.
Coming off a thrilling 14-9 win against Allegany County New York Monday night, KAU after a slow start Tuesday night broke through to beat Delaware by a score of 6-2.
In Sunday night's game, KAU was down 2-0 after three innings, but finally broke through in the bottom of the fourth inning.  After Tucker Reese lined out to center field, Andrew Jones singled through the left side, Eric Takoushian singled to left field, putting runners at first and second.
After a fly out by Dan Garver for the 2nd out, Jake Freeman hit a timely bases clearly double to tie the score at 2-2.  Thereafter, Drew Jarmuz worked a walk and after a wild pitch moved runners to 2nd and 3rd, Alex Pechin delivered a line drive single scoring two runs, followed by an Eric Duerr double to score Pechin making it 5-2.  In the sixth a sacrifice fly Eric Takoushian scoring Joe Zirolli added another run to make it 6-2.
For the night, KAU had 10 hits led by Andrew Jones with 3, Pechin 2 and Jake Freeman 2.
However, the offensive breakthrough was not the whole story in this game. KAU did not commit an error and Tucker Reese made a couple of outstanding plays at 3rd base taking hits away from Delaware batters.  Even more dramatic, Ryan Barrett earned the win in relief for KAU, not allowing a run over the final four innings. He scattered two hits and three walks, while striking out six.
With the win, KAU will face Quincy, MA in the winner's bracket final Tuesday at 10 a.m. at Union Field in West Deptford.