Commonwealth Court denied bid to block law that has eliminated position
By Kathleen Brady Shea, Managing Editor, The Times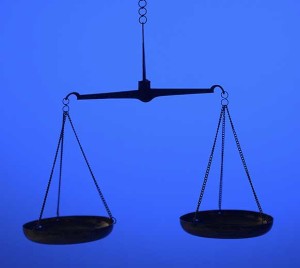 As expected, a three-judge Commonwealth Court panel denied the Pennsylvania State Association of Jury Commissioners' bid to declare a law eliminating the office of jury commissioner unconstitutional, paving the way for an appeal to the state Supreme Court.
On Wednesday, the jury commissioners' association authorized attorneys Samuel Stretton and David Cleaver to file the appeal, a news release from the association said. "From the beginning, we knew that the Commonwealth Court was a mere weigh station on our way to the Supreme Court," said Larry Thompson, immediate past president of the group. "The Supreme Court is the most prepared and experienced court in the Commonwealth and the justices will have the final say on the complex constitutional issues in this case."
Newly elected Jury Commissioners President Clinton Bonetti of Butler County said last week that the association will continue to challenge all attempts to eliminate the elected position. "We believe the legislature is trying to usurp the power of the judiciary," Bonetti said. "The just-passed law has a number of issues, and we are confident the courts will rule unconstitutional this latest attempt to eliminate an elected office of public trust."
Earlier this year the Pennsylvania Supreme Court ruled that the first attempt by state lawmakers in 2011 to eliminate jury commissioners was unconstitutional. Weeks after the Supreme Court's ruling, the Pennsylvania Legislature passed a second law, leading to the jury commissioners' present challenge.
The jury commissioners argue that the integrity of jury trials will be compromised if the law permitting the abolishment of the position of jury commissioner – one official from each party who collectively oversee jury selection – is upheld.
In late June, two of the three Chester County commissioners voted to abolish the position for the second time in less than a year. Since the passage of the law the first time, the majority of the state's 67 counties voted to eliminate the office.
Chester County Commissioners' Chairman Ryan Costello estimated that eliminating the elected positions at the end of 2013 would save the county about $75,000 a year without adversely affecting the integrity of the system. Both he and Commissioner Terence Farrell said the duties of the jury commissioners could be easily subsumed by court administration, a plan that Chester County President Judge James P. MacElree II has said would be implemented seamlessly.
Commissioner Kathi Cozzone, who voted against the change, said that while she understood that technology plays a large part in today's jury selections, the process of dismissing jurors can be subjective and is better handled by people who "are elected and accountable to the public."