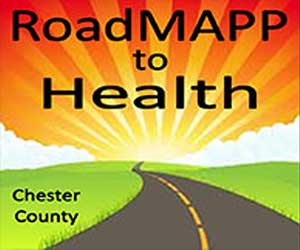 WEST CHESTER — The Chester County Health Department announced that the Chester County Health Assessment: RoadMAPP to Health website was launched yesterday.
This project is a collaborative effort involving many health agencies and community organizations in Chester County who will assess the health of our community, identify the major issues, and develop a Community Health Improvement Plan to address them.
The ultimate goal of RoadMAPP to Health is to better serve the people of Chester County by collaborating with organizations that take action, make an impact, and work to improve health and quality of life throughout the county.
The website can be viewed at:  www.chesco.org/roadmapp.