Police: Report any suspicious activity  in 1600 block of E. Street Rd. on Tuesday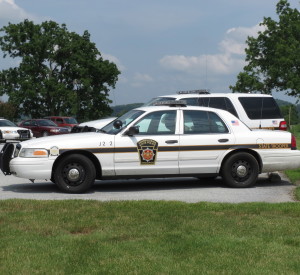 The attempted theft of copper wire from the 1600 block of East Street Road in Pennsbury Township on Tuesday from 1 to 1:20 a.m.  is under investigation by the Avondale barracks, state police said. Anyone with information is asked to call Trooper Revels at 610-268-2022, police said.
A criminal-mischief incident is also under investigation, police said.  On June 21 at 11 p.m., someone threw a rock through the window of a home in the 500 block of North Mill Road in East Marlborough Township, police said, urging anyone with information to call the barracks at 610-268-2022.
Police said Avondale troopers responded to a one-vehicle crash on June 18 at 3:49 p.m. in Pocopson Township. A 2006 Nissan Frontier driver by John A. Oldrati, 57, of West Chester, was traveling northbound on Rt. 52, south of Parkerville Road, when Oldrati lost control following a curve, crossed the southbound lane, left the roadway, and struck a tree, police said. Oldrati, who was not injured, was cited for reckless driving, police said.
An unidentified driver lost control on northbound Youngs Road in Newlin Township on June 22 at 8 p.m., state police from the Embreeville barracks said. The driver, traveling in a Ford F350, traveled off the eastern side of the road, clipping five mailboxes, said police, who found shattered window glass and damaged car parts in the grassy area surrounding the mailboxes.