A little work beforehand can save headaches down the road
By Bronwyn Martin, Columnist, The Times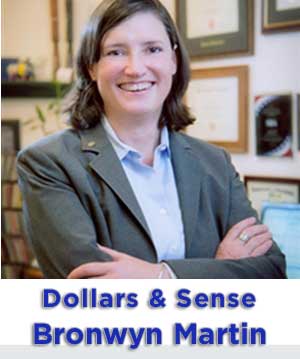 If you're thinking about starting a small business, it's important to look carefully before you leap. Owning a small business can be very rewarding, but it can also require a lot of time, energy and funds long-term. Taking the right steps upfront can help you increase your chance of success and maximize your start-up dollars. Begin by:
Using the resources that are available to you — There are several free online resources that can help guide you through the steps of starting your own business. One of the most comprehensive is the U.S. Small Business Administration site at www.sba.gov. It offers detailed information on how to plan, implement or sell a small business and more. You may also consider meeting with other small business owners and professional consultants.
Determining equipment needs and costs — Make a list of all the items you'll need to purchase or lease to get a true sense of your start-up and operating costs. Will you need big ticket items such as business or office space, manufacturing and computer equipment? What about smaller purchases like office supplies and software? It's beneficial to have a detailed list of your needs when making a plan and figuring out your costs.
Adding up the other costs you may incur — If you plan on hiring any personnel, factor in the costs of any employee benefits, such as healthcare or dental insurance, that you may be required to provide your employees. Also consider any wages that you'll pay and the fees for any legal, financial or tax advice or special licenses or permits if they apply to your business needs.
Determining how much financing is needed — After you identify your start-up and operating costs, you can assess whether you need outside financing. Keep in mind that these sources may require a contribution from you as the owner of roughly 25 percent or more, depending on the type of business.
Establishing an advisory team — Before you make major financial commitments or sign complicated agreements, seriously consider consulting with a financial professional, an accountant and an attorney. Treat your business financial plan and personal plan with the importance they deserve by putting them in writing. Not only will this hold you accountable, it will also give you something to refer to when difficult and inevitable choices arise.

Setting up your financial accounts — After you have established the type of business entity you need, talk with your advisors about what kind of banking and credit services you may need. Shop around to see who offers the services and pricing that best meet your needs.
Implementing a business insurance policy — Depending on your business, you may have special or additional insurance requirements and considerations. A business insurance policy helps you protect your investment by minimizing the financial risks associated with unexpected events, like the death of a partner, an injured employee, a lawsuit or natural disaster. Your state government determines the insurance requirements for businesses. Your financial lender or investors may also require you to maintain certain types of insurance to protect their investment. After implementing the coverage you need, annually meet with your financial professional to discuss changes in your business and whether or not they alter your coverage needs.
Assessing your household budget — It's easy for this "To Do" to get lost in the excitement of starting a new venture, but it's critical to closely and regularly review your household balance sheet. Because of the income uncertainty that can occur when you branch out on your own, it's even more important if you are leaving a stable paid position. Staying on top of how your new business venture impacts your personal finances can help you remain realistic about what you can and cannot afford for both your personal and business needs and wants.
Taking the time to carefully consider the viability of a small business venture and to create a business and financial strategy can help you feel more confident about your endeavor. It can also provide you with the information you need to make sound decisions that will more likely lead to greater success in your business and personal lives.
Bronwyn L. Martin, ChFC®, MBA, CFS®, CRPC®, CMFC® is a Financial Advisor and a Chartered Financial Consultant® with Ameriprise Financial Services, Inc., an Ameriprise Platinum Financial Services® Practice,  in Kennett Square, PA.  She specializes in fee-based financial planning and asset management strategies and has been in practice for 13 years. To contact her, visit: www.ameripriseadvisors.com/bronwyn.x.martin/     
Ameriprise Financial and its representatives do not provide tax or legal advice. Consult with your tax advisor or attorney regarding specific tax issues.
Brokerage, investment and financial advisory services are made available through Ameriprise Financial Services, Inc. Member FINRA and SIPC.
© 2013 Ameriprise Financial, Inc. All rights reserved.