To The Editor,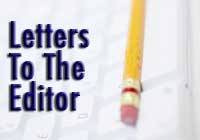 The old adage states you don't fix something that isn't broke. The Pennsylvania Legislature has violated this wise advice by taking unconstitutional action that threatens the integrity of the Commonwealth's judicial system.
Since 1868 the elected representatives of the office of Jury Commissioner have made sure that the jury selection process in Pennsylvania has been fair and that plaintiffs and defendants in civil and criminal cases have had an impartial jury.
Act 4, the law passed by the Legislature and signed into law by the governor earlier this year, will effectively eliminate the office of Jury Commissioner by allowing county commissioners to vote to abolish the office. The Pennsylvania State Association of Jury Commissioners is challenging the new law and the case is now before the Commonwealth Court. We expect the Supreme Court of Pennsylvania will make the final decision.
Earlier this week attorneys for our association, Samuel Stretton and David Cleaver, filed legal briefs in Commonwealth Court in support of the position of the Jury Commissioners. The filings contain the reasons why all residents of Pennsylvania should be supporting the position of the Jury Commissioners as the integrity of the whole judicial system is in jeopardy.
The Legislature has violated the Constitution by taking control over a function of the judiciary. Obviously, the separation of powers doctrine of the Constitution has been violated. The Pennsylvania Supreme Court, as should the Commonwealth Court, should protect its duties and responsibilities. To allow Act 4 to stand would pose a challenge to the judiciary's independence.
The legal brief mentions numerous cases where the integrity of the judicial system was deemed to be paramount. Interference in the jury system is unacceptable. If the integrity of trials, through a questionable jury panel, is in question, reversals of outcomes can take place. This will cost the taxpayers additional money. Apparently the Legislature believes it can save a few pennies by eliminating the elected office of Jury Commissioner. Is a few dollars, if any money is saved, worth the integrity of the judicial system?
Act 4 doesn't even offer a replacement system. Each county could have its own way of selecting juries. This doesn't bode well for the system's integrity. It is possible that an arm of law enforcement could be selected to pick jurors. That wouldn't be proper under our system of justice.
The selection of juries is a vital part of our judicial system. The system has worked for 145 years. Jury Commissioners have done their job well over all of the years and have been a barrier to prevent political interference and corruption in the jury selection process.
The Legislature should not have tried to fix something that wasn't broke.
Larry Thompson
Former Jury Commissioner in Butler County
Current President of the Pennsylvania State Association of Jury Commissioners.