World-wide event intended to bring attention to water safety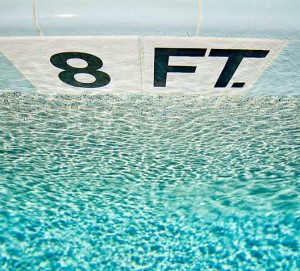 WEST CHESTER — On Tuesday, June 18th The World's Largest Swimming Lesson™ (WLSL), will attempt to set a new Guinness World Record for the fourth year in a row. Team WLSL holds the current Guinness World Record for the largest simultaneous swimming lesson, which stands at 24,873 participants, representing 15 different countries across five continents. The global record attempt will take place at 11 a.m. ET, 3 p.m. GMT and 8 a.m. PT.
In Chester County, members of the YMCA of the Brandywine Valley can participate in the event at one of these facilities:
West Chester YMCA, 605 Airport Rd., West Chester, PA 19380
Jennersville YMCA, 880 W. Baltimore Pike, West Grove, PA 19390
Kennett Square YMCA, 636 S. Walnut St., Kennett Square, PA 19348
At the Jennersville YMCA, Josh Adams, whose 3-year-old daughter, Cassidy, was saved by swim skills she learned there, will distribute water safety materials and talk with parents. The Jennersville YMCA recently completed SPLASH Week – a water safety program provided to every third-grade pupil in its regional school districts. The YMCA of the Brandywine Valley also provides swim lesson scholarships to children whose families can't afford to pay for them. Research shows participation in formal swimming lessons can reduce the risk of drowning by 88 percent among children ages 1 to 4.
Beverly Payton, of Cochranville, board member of the Drowning Prevention Foundation partnered with the YMCA of the Brandywine Valley to help parents keep children safer around water. Payton and other volunteers will distribute materials developed by the U.S. Consumer Product Safety Commission's (CPSC) Pool Safely campaign and the Safer 3 Water Safety Foundation.
Drowning is the leading cause of injury related death for children ages 1-4, and the second leading cause of injury death for children under 14. A recent CPSC study found that young children most often drown in backyard swimming pools.
Parents are invited to learn more by visiting WLSL.org; PoolSafely.gov and Safer3.org.