PennDOT plans to do brush-cutting, repairs in region this week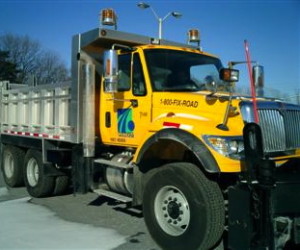 Lane restrictions on Creek Road in Birmingham Township between Bridge and Wylie Roads will be in effect for patching from 9 a.m. to 2 p.m. on Monday and Tuesday, the Pennsylvania Department of Transportation (PennDOT) said.
Other area road projects will include repairs on Baltimore Pike in Kennett Township Monday through Thursday from 8 a.m. to 2 p.m. Intermittent lane closures will be necessary between Walnut Street and U.S. 1, PennDOT said.
Brandywine Drive in Newlin Township will be closed and detoured for brush-cutting between Rt. 162 and Northbrook Road from 8 a.m. to 2 p.m. Monday through Friday, PennDOT said.
Brandywine Creek Road in Newlin Township remains closed through July for bridge reconstruction between Strasburg and Laurel Forge Roads, PennDOT said. A 24-hour detour is posted.