Mission of Mercy helps nearly 2,000 to have a better smile
By Dr. Stephanie McGann, DMD FAGD, Columnist, The Times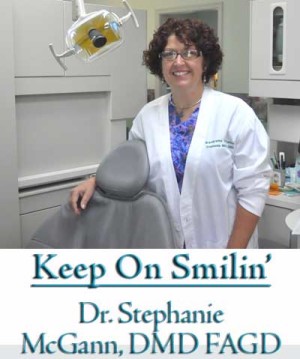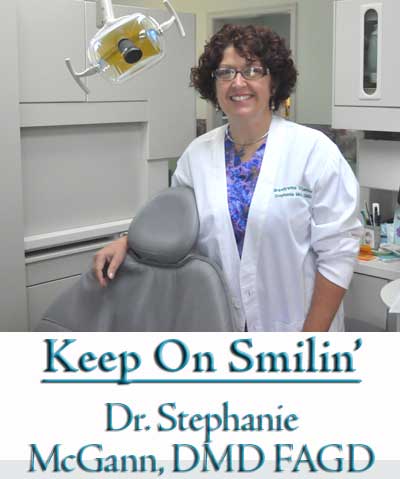 Dentists on a mission.
Th first weekend of the month was a busy weekend for dentists in Pennsylvania. On Friday, May 31 and Saturday, June 1, a special event occurred in Philadelphia.  A dental Mission of Mercy.
This event, dubbed MOM-n-PA (mission of mercy in PA) took place at the Liacouras Center, home to Temple Owls basketball.  Center court was filled with 925 volunteers comprised of dentists, dental assistants, dental hygienists, sterilization techs, x-ray techs, pharmacists, equipment representatives, and repair and maintenance techs and of course a myriad of volunteers filling rolls of translators and patient ambassadors who moved patients from station to station and well, you get the picture.
The goal, to provide the greatest number of people urgently needed dental care – for free. The mission also provides dental education, reduces the pressure on hospital ER's and helps patients find options for continuing treatment. The blueprint for this event was developed by The America's Dentists Care Foundation.   Countless organizations, corporations and individuals donated materials, supplies and funds to make this happen.  The planning team that put this together worked for over two years to bring MOM to PA.
Philadelphia was chosen as the first site for MOM-n-PA (other locations will follow) because information from the US Census Bureau show that 25% of the households in Philadelphia had income below $15,000 per year.  Most hospital emergency rooms are not equipped to provide any dental care beyond pain management and antibiotics.  Many of these people have nowhere to go.
According to the program planners patients could (or should) begin to line up at 4AM – the truth was actually a bit grittier than that. The line began to form at 1AM and very quickly we had registered the maximum number patients we needed to fill the day on Friday. We actually treated 1028 patients from 6AM – 5PM on Friday, although we all knew that all registered patients would be cared for before we quit for the day. Over the course of two days the Mission of Mercy provided care for over 1800 individuals and provided care valued at over $800,000.00.
As a volunteer for the Friday Mission, I arrived at the appointed place at 5:30 am to sign-in and get oriented.  I was surprised to see the line of patients already snaking around the block.  Registration had already begun and registered patients received a bright orange wrist band.  Soon sections of the upper level seats at the center were filling with patients.   We worked, and as we got used to the portable equipment and the system used on the floor we got faster.  There was no lunch break, when you needed a few minutes you placed a sign on your chair and grabbed a bite of donated food.  Nobody lingered over food; it was a quick bite and back to work.  Every person in that upper deck was waiting for us.
Interesting to me, was that I did not hear one complaint.  Dentists actually wanted to do more treatment than was noted in triage, but we were limited to treating the most urgent needs only. Patients, who in some cases waited 12 – 14 hours for treatment, were just plain thankful.   A lovely lady began to cry, I thought she was in pain, I quickly learned they were tears of joy. She was so thankful that we were there.  While nearly 2000 patients is a drop in the bucket of dental need in this area, for those individuals it made a huge difference.
I have volunteered my services to help those less fortunate than myself, but I have never seen anything like this before.   There is one group of people I really need to Thank.  My patients. If it were not for my patients who have shown their trust in me and my practice, I would not be able to contribute so much to those who cannot access dentistry.  You made this happen, and for you I am grateful.
For more about Mission of Mercy in Pennsylvania, go to their Website: http://www.mom-n-pa.com/
Dr. Stephanie McGann is a resident of the Unionville area and along with her partner, Dr. Marie Scott, operates The Brandywine Smile Center, a family-friendly dental practice in Concordville. She is a Fellow of the Academy of General Dentistry.