"Dig into Reading" program offering incentives to active participants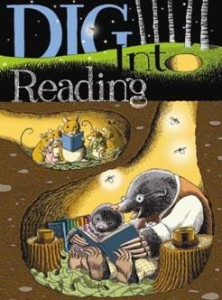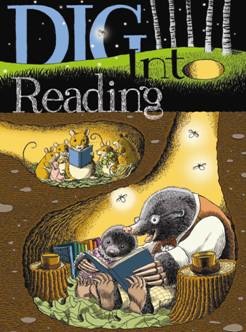 Young readers and teens are invited to join the 2013 Summer Reading Club at the Chester County Library this summer.
Beginning June 10, readers from preschool through high school can register to receive their "Dig into Reading" summer reading club materials.  Summer readers will be able to become "Champion Readers" simply by marking the days that they read on the calendar included in the packet.
 Preschoolers who join the "Dig into Reading" club can earn a video coupon for every 10 days that they read or listen to books as they read their way to bronze (20 days), silver (40 days) or gold (60 days) medals.  The library has also planned an array of exciting programs, including: Messy Monday (do-it-yourself arts and crafts), PJs & Pillows (family bedtime stories), Tell Tale Tuesday (family preschool stories), Fun Friday (preschool programs for ages 3 to 6), and Silly Saturday (family preschool stories).
Kids going into kindergarten through fifth grade can also earn video coupons and bronze, silver and gold Medals by reading for at least 30 minutes every day and marking their calendars.  Age-appropriate companion programs will include Dig It!  Info Maniacs Club for grades 2 to 4, Wacky Wednesday for kindergarten to grade 5, The Magic of Craig Collis, Terrific Trivia, The Comedy of The Great Holtzie, Book Bingos, 7th Annual Penny Auction, Dig into Underground Animals with the Elmwood Park Zoo, Picture This: Math & Science through Books (for ages 5 to 7) and Thrilling Thursday (afternoon adventures for Grades 1 to 5).
Teens entering grade 6 and up can join the "Beneath the Surface" Summer Reading Club and earn prizes for reading for 60 minutes every day.  Prizes will be awarded at the 20-, 40- and 60-day mark.  Teen Library Crew programs will be held on Fridays throughout the summer and will include:  The World's Longest Ice Cream Sunday, Super Summer Scavenger Hunt, Go Beneath the Surface Journaling Workshop and more. In addition, teens may participate in our first-ever, summer-long Teen Trivia Tournament.  Cumulative scores will be registered for each participant all summer until the three top contenders compete in the Championship Round in August.
Many of the summer programs are listed at www.ccls.org under "Find an Event," and Summer Reading Club participants will receive a complete listing of programs for their age groups when they register.