Why I like flat shoes and thoughts on bloggers, the Internet and…BBQ?
By Kelly Hockenberry, Columnist, The Times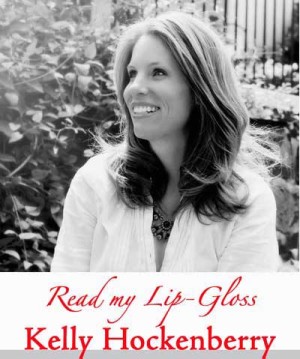 I had a really exciting opportunity this week! I was featured on a blog called La Petite Pear! Check it out here.
Sam does a fun article each Wednesday called "Fashionistas In Flats" where a different woman is photographed in her favorite flat shoe. I had to describe why I like flats….easy enough, because going to Landhope in a five-inch stiletto would raise a few eyebrows!
As in typical Kelly style, it took me a few days to decide on the outfit, the shoe, the nail polish color, etc. I bugged friends and family to the point where they began to ignore me. But, this post was being disseminated to the UNIVERSE, man. I had to get it right!
It is amazing how small the world feels because of the Internet. Scary and wonderful all at the same time, I guess. When I sit down to write this column every week, I feel as if I am talking to my close friends. I don't focus on the "cyberspace" aspect. Which explains my lack of filter, sometimes. Whoops.
It is a conversation I have had with my children many times. As a society, our perception of privacy has changed. Instagram, Twitter and Facebook have given strangers an opportunity to view us in a light historically reserved for our immediate family. When you hit the "Send" or "Update" button, it is hard (if not impossible) to take it back. Be careful what you expose, you never know who is watching.
OK…..this column has taken a very dark turn and it is Memorial Day weekend! I will come down from my soap box and write my BBQ menu!
I would like to take the opportunity to thank Haley Cairo for her amazing photography (both for the Fashionista In Flats article and my new headshot!). She is one talented girl!!!
Happy Holiday weekend!