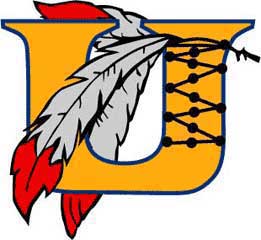 EAST MARLBOROUGH — Maybe it was the long layoff, or just one those baseball things, but the thrilling 2013 Unionville High School baseball season came to a surprising and sudden end, Wednesday, as the Indians were knocked off by Council Rock North, 10-5, in the opening round of the PIAA District One playoffs.
Unionville (17-4) fell behind early, looking at a 5-0 deficit, before mounting a comeback, to come within 5-4, after a four-run fifth inning highlighted by a Nick Ward single and doubles by Kyle Langerhans and Kyle Fries, but the bats went cold after that and Council Rock added insurance runs to seal the deal.
Kyle Fries was  3-for-4 with a double and two RBI. Drew Jarmuz finished 2-for-4 with an RBI.
Despite the loss, the 2013 season ranks among the best in school history and marks the school's first Ches Mont title and first league title since winning the Southern Chester County League title in 2002.