Drama-free talks a marked contrast from 2010-11 negotiations
By Mike McGann, Editor, The Times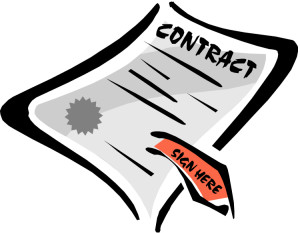 POCOPSON — Two years ago, it was the height of drama. Monday night, it was little more than a footnote.
With little in the way of discussion and even less ceremony, the Unionville-Chadds Ford Board of Education voted 7-2 Monday night to approve a new two-year contract with the the district's teachers. The teachers union, the Unionville-Chadds Ford Education Association, ratified the pact last week, ensuring formal approval of the deal on both sides.
The quiet, nearly drama-free bargaining process stands in contrast to the previous cycle in 2010-11, where the district's teachers went more than a year without a contract, talks became contentious and public.
"Congratulations on a job well-done," Board member Holly Manzone said, echoing the sentiments of most of the board.
Members Keith Knauss and Jeff Hellrung voted against the pact without comment, but previously objected to the cost of the deal increasing costs to the district above the state's Act 1 tax index.
The new deal will mean one more change: to the district's 2013-14 school calendar. Two previous half days at the end of the first and third marking periods will now be full days.
More attention was focused on personnel changes — including the retirement of long-time Unionville High School teacher and current Athletic Director Joe Derrickson — than the new contract.
Derrickson, who has taught math at the school for some 35 years and is often referred to as the "Mayor" of Unionville High School, for his deep knowledge of the people and history of the building, was warmly praised during the meeting for his long service to the district.
The school board also said goodbye to student board representative Natalie Ventura, who graduates shortly and will be attending the University of Delaware, as well as long-time UHS athletic department secretary Susan Hunt, and transportation department employee Angela Jean Marrs.
Much of the other business conducted Monday night were in the category of housekeeping, approving bids for the repair of the rear wall of Unionville Elementary School, approving the advertising contract with Horizon Services to pay for most of the new scoreboard at the high school's football stadium and accepting a $5,000 grant toward the plantings needed as part of the Hillendale Elementary School stormwater runoff system renovation.