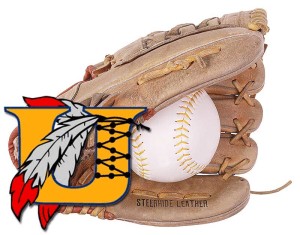 EAST MARLBOROUGH —Although a young team, going through an up and down season at times, the Unionville High School softball team was dominant, Friday, in a 10-1 win over Oxford.
The Indians (8-10, 9-10) finished up their home schedule with an offensive outburst en route to an easy win.
Senior Mandy Hammond, in her final home game — the team's lone senior starter — went 3-for-4 with a double and two runs scored.  Madi Ross, Amy Large and Austin Langerhans each had two hits. Langerhans and Kate Mims had back-to-back home runs in the fourth inning.  Large pitched the complete game for the win.
Unionville wraps up its 2013 season, Monday at Great Valley.