The best of Broadway comes to Unionville for benefit show, June 1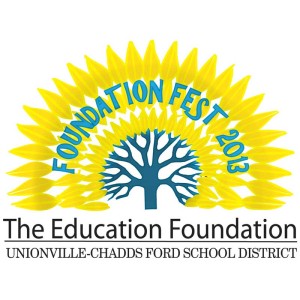 EAST MARLBOROUGH — Tickets are now on sale for Foundation Fest 2013: Broadway on The Brandywine, the spring fundraiser for the Unionville-Chadds Ford Education Foundation.
The June 1 event at Unionville High School will feature the best of Broadway as performed by Unionville-Chadds Ford School District students and alumni. Tickets are $10 for adults and $5 for students and seniors.
Food will be available for purchase before the show, along with "Candygrams" for your favorite performers. There will also be a raffle to win one of five iPad Minis. Raffle tickets can also be purchased in advance in the main office of all Unionville-Chadds Ford Schools.
Tickets are likely to go fast for this event, so go to http://ucfef-events.blogspot.com/2013/05/ucfef-foundation-fest-broadway-on.html to order yours right away.
Proceeds from this event will fund the Classroom Grant Program, through which the Education Foundation funds enhancements to the education program for Unionville-Chadds Ford Schools.