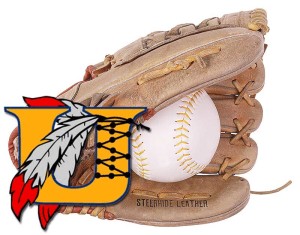 KENNETT —Unable to mount much of an offensive attack, Unionville fell to Kennett — which clinched the Ches Mont American Division softball title, Tuesday night.
The Blue Demons' Brooke Harner pitched a complete-game,  five-hitter with seven Ks, leading Kennett (13-5, 13-6) to its first league title since 2009.
The Blue Demons grabbed the lead for good in the third inning on Katie DeStefano's two-run double, and an RBI double by Camille Brown.
For the Indians (7-10, 8-10 overall)  Mandy Hammond was 3 for 3 and Annie Dempsey had a home run — accounting for the lone run of the game for Unionville.  Austin Langerhans turned in another strong performance on the mound, allowing just four hits in the loss.
The Indians' final home game — a key contest to their post-season hopes — is Friday against Oxford. Kennett — already locked into a postseason slot — travels to West Chester Rustin, Friday.