Red-hot Indians win 14th league contest on misplayed ground ball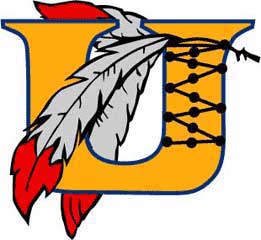 EAST MARLBOROUGH — The Indian baseball team moved to 14-2 in Ches Mont league play with a tight 3-2 victory over visiting West Chester Henderson.
After giving up a lead off home run, pitcher Kyle Fries settled down and scattered eight hits over the complete game, en route to a victory. Fries also ended the day 1-3 with an RBI.
With the score tied 2-2 going into the bottom of the seventh, Sean Faux reached base on an error and Nick Ward laid down a perfect bunt for a base hit to put runners at first and second with one out. Catcher Kyle Langerhans hit a ground ball to shortstop that was misplayed allowing Sean Faux to score the winning run.
Unionville's next game is the much-anticipated annual "Stomp In The Swamp" KAU Cup game with rival Kennett. Since the game's inception in 2009, the two squads have split the games 2-2Our next game is Wednesday night vs. Kennett. Game time is 7 pm at the KAU/NVF field.