Event to be held Saturday at Nemours Mansion & Gardens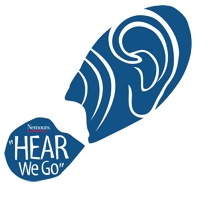 The 5th Annual Hear We Go 5K Fun Run/Walk will be held Saturday on the grounds of Nemours Mansion & Gardens in Wilmington.
Refreshments, entertainment, and an education fair will follow outside the Nemours/Alfred I. duPont Hospital for Children. Proceeds benefit programs related to hearing loss and hearing conservation in children.
This event has raised close to $70,000 since its inception in 2009, funding initiatives such as iPads for auditory verbal therapy, a hearing aid loaner bank, and equipment upgrades, organizers said.
Registration the day of the event will begin at noon on the hospital. The race starts at 1 p.m. For more information, call 302-651-6839 or visit www.nemours.org/hearwego. Nemours Mansion & Gardens, which boasts one of the largest formal French gardens in North America, is located at 850 Alapocas Drive, Wilmington, De., 19803.