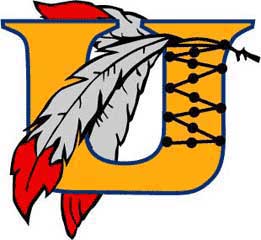 EAST MARLBOROUGH —Before the 2013 baseball season started, Unionville High School head coach Mike Magee said he thought his team would at minimum, be in the mix and maybe become one of the top teams in the county. But after winning 12 of their last 13 games, it's pretty clear the Indians have a good claim to be the best team in Chester County.
Friday, they enhanced that claim with a strong 8-3 win over West Chester Rustin.
Unionville (12-2, 12-1 Ches Mont, 7-0 Ches Mont American) continued a string of strong pitching performances, with Kyle Fries earning the win on the mound, pitching six innings, giving up only just hits and striking out seven. At the plate, Fries finished 3-for-4 with a double and three runs scored. Emerging sophomore Alex Pechin was 2-for-3 with an RBI, and Drew Jarmuz — another sophomore — was 2-for-4 with a double, RBI and two runs scored. Andrew Jones pitched the seventh inning to close out the win.
The Indians next game is Monday at home against Downingtown West.