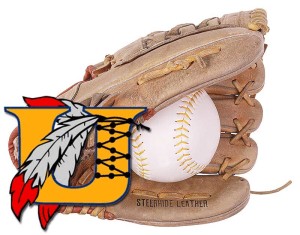 EAST MARLBOROUGH — The Unionville High School softball lost a heartbreaker, 7-6 , in extra innings to Great Valley, Friday.
The Indians (4-6) battled came from behind the tie the game and send it to an eighth inning, but came up short in the final frame.
Mandy Hammond led the way going 4-for-5 with a run scored.  Kate Mims was 3-for-5 with two runs scored.  Jilly Malone had a double with two RBI.  Elise Rocconi pitched well in relief and added a RBI triple.
The Indians host Downingtown East on Monday.