Unionville moves to 8-1 in Ches-Mont play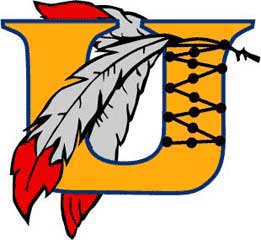 EAST MARLBOROUGH — Chris Koehler came within one hit — a homer — of hitting for the cycle to lead Unionville past Oxford, 14-6, in Ches-Mont play, Wednesday.
Koehler paced a powerful Indians (8-2, 8-1) attack, going 3-for-3 with a single, double and triple and 4 RBI. Unionville collected a total of 14 hits in the contest, including five doubles, a triple and and a pair of home runs. Kyle Langerhans and Matt Foster both hit home runs. Nick Godek ended up 2-for-2 with a  double and two walks. Kevin Welch added a double.
Foster, who earned the win on the mound, pitched six innings and Kyle Fries pitched the 7th to close out the game, continuing the Indians recent run of strong pitching efforts.
The win moves the Unionville to 8-1 in the Ches-Mont league with its next game coming up on Friday at Great Valley.