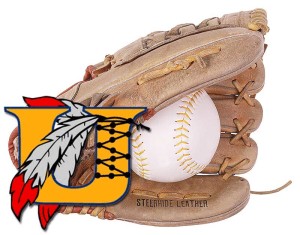 AVONDALE — The resurgent Unionville High School softball team seems to be finding its stride.
The Indians (3-4) won a thriller Monday over host Avon Grove, 3-0.  Sophomore Austin Langerhans, who has really emerged as one of the area's top young hurlers, pitched a complete game, allowing only five hits.  Amy Large lead the offense going 2-for-3 with a double, an RBI, and a run scored.  Madi Ross had a triple with an RBI and a run scored.  Defensively, junior catcher Kate Mims came up huge, throwing a runner out  trying to steal second and picking off a runner at third — all in the 7th inning.
The Indians host Kennett, Tuesday.