Fun, food and a great chance to learn more about the community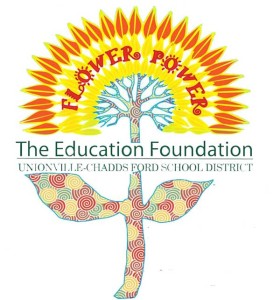 EAST MARLBOROUGH — When Spring blooms, smiles abound. When learning blooms, a lifetime of wisdom and better lives abound.
Accordingly, 'Flower Power' is the theme for the Spring Membership event for the Unionville-Chadds Ford Education Foundation, April 12 at Galer Estate Winery, 400 Folly Hill Road, Kennett Square.
As was the case with the very well-attended winter event, the April 12 event Education Foundation is a casual get together, from 5 p.m. to 7:30 — and a great opportunity for fun conversation, meet other members of the community and learn how the Education Foundation enhances the educational experience for Unionville-Chadds Ford students.
There will be free appetizers, a chance to become a member for those who haven't joined already, fun conversation and a cash bar, with 10% of proceeds going toward the Education Foundation.
Parents and local residents are asked to come out for the food and fun, and learn how to get involved with improving Unionville's schools and community.
More details can be found on the organization's Facebook page. (https://www.facebook.com/UCFEF?ref=hl)