Local officials and staff team up with Meals on Wheels for Mayors for Meals Day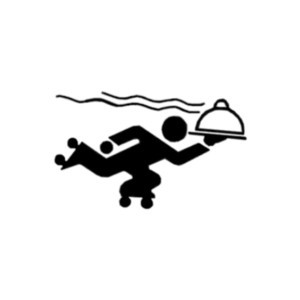 Meals on Wheels of Chester County held its annual Mayors For Meals Day on March 20 as a part of its March For Meals campaign. Mayors and other elected officials participated in the event to show their support for our community's home-bound and hungry seniors.
"We are excited about having so many county officials participate in our Mayors For Meals Day event," said Meals on Wheels Director Jeani Purcell.   "We are very fortunate to have ten officials joining our volunteers on March 20 to deliver meals.  Many of these people participate every year.  In fact, we would have many more except that it is such a busy time of year. Our senators and house representatives are in session at this time but encourage us with their support and well wishes."
The Chester County officials who participated this year are:
Kathi Cozzone, Commissioner and Vice Chair, Chester County Board of Commissioners
Stephannie Beemer-McLimans, Asst. to Commissioner Cozzone
Diane Sheppard, District Office Director from State Senator Andrew Dinniman's Office
Don Vymazal, Government Relations, from Senator Dinniman's Office
Michael Weiss, Mayor of Spring City
Alexander Thigpen, Legislative Aide to State Representative Becky Corbin
John Lawrence, State Representative (R-13).
Bob Kane, Outreach Administrator for U.S. Representative Joseph Pitts
Tommy Ryan, West Bradford Township Manager
Dennis Rittenhouse, Spring City Borough Manager
March For Meals is a national campaign initiated by the Meals On Wheels Association of America (MOWAA), which seeks to raise awareness of senior hunger and to encourage action on the part of the local community.   Mayors For Meals Day is a component of March For Meals that utilizes the involvement of local Mayors and other local elected officials.
Meals on Wheels of Chester County (MOWCC) has been serving homebound residents for 42 years.  Last year MOWCC served over 68,000 to 600 residents who were homebound due to illness, disability, or recovering from surgeries.  The Chester County Department of Aging Services has been a long time supporter of this nonprofit organization.  MOWCC also seeks funding from the community and through organizations focused on ending hunger.  For more information or to volunteer, call 610-430-8500.