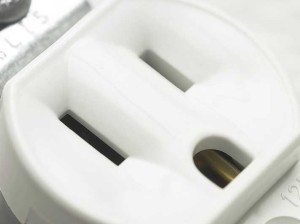 Fraudulent door-to-door, telephone solicitations are prevalent
A proliferation of electricity scams through door-to-door and telephone solicitations have prompted a warning from Attorney General Kathleen G. Kane, Pennsylvania Public Utility Commission Chairman Robert F. Powelson and the Office of Consumer Advocate.
"In some recent incidents, sales people have been pushing consumers into choosing high-cost electric generation services," Kane said in a news release. "We encourage consumers to make sure they have carefully weighed the offer, and that they are dealing with legitimate energy suppliers before sharing account information and agreeing to switch providers."
Consumers are asked to file a complaint with the Attorney General's Office or the PUC if they encounter this type of solicitation.  If consumers feel their safety is threatened, they should immediately call their local police.
Kane said there is every reason to shop and choose wisely when you're looking for the best energy rate. If you do it right and deal with legitimate vendors, you can save some money.
"We encourage customers to continue to shop for their electric generation, just as 2 million of their friends and neighbors already have.  Just like when entering into any other contract, customers should make sure that the written contract with their new supplier is consistent with the terms and conditions discussed with the salesperson," Powelson said in the release. "Consumers should educate themselves through resources such as www.PAPowerSwitch.com, the Attorney General's Office, and the Office of Consumer Advocate.  Any time a consumer is uncomfortable with a sales pitch, they should contact us.  We want every consumer to have a positive experience."
The Attorney General's Bureau of Consumer Protection, the Office of Consumer Advocate, and the PUC offered the following information to help consumers protect themselves from scams:
Utilities do not normally come to your door, unless you have called them.  Ask for identification, and call the utility company to verify if they have a salesperson in the area. Supplier representatives are required to display a photo ID showing their name and the name of the supplier for whom they are working. Suppliers will only need your account information when you are ready to make the switch.
When dealing with telemarketers, ask for the name of the supplier, the price and other terms and conditions. Make sure you know and understand how the offer compares to your utility price. Only share account information over the phone if you are ready to make a switch, and do not feel pressured to make any decisions over the phone or immediately.
Since 1997 consumers have been able to select the company that provides their electric generation. Local electric distribution companies will still operate the lines that provide electric to homes, but consumers are able to select the company that sells the electric power or generation that is delivered over those distribution lines. Consumers who are interested in learning more about changing energy providers can go to http://www.oca.state.pa.us/Industry/Electric/elecomp/ElectricGuides.htm or www.PAPowerSwitch.com to get more information before making a decision to switch.
Anyone who believes that they have been provided with misleading information about prices, terms and conditions by an energy supplier, broker or marketer is encouraged to file an informal complaint with the PUC's Bureau of Consumer Services at 1-800-692-7380. Consumers can also file complaints with the Attorney General's Bureau of Consumer Protection by calling 1-800-441-2555 or by submitting an electronic complaint at www.attorneygeneral.gov.