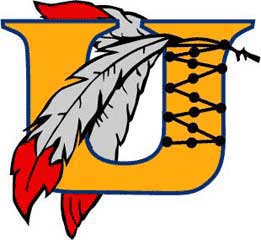 Unionville High School swimmers had impressive performances — the girls team finished a strong 13th place in AAA out of 57 schools — at the state swim meet at Bucknell University, this past weekend.
Senior Mackenzie Hornibrook took second place in both the 100 Fly and 100 Free.  She broke both of the UHS school records in these events as well.
Laura Barthold placed 22nd in the 200 Free and 22nd in the 500 Free.  Erin Polries placed 25th in the 500 Free.  The relay team of Kate Evanko, Erin Polries, Laura Barthold, and Mackenzie Hornibrook placed 8th in the 400 Free Relay and broke the UHS school record as well.
The lone UHS diver at the meet, McKayla Mawn took 12th place — the top performer from Chester County.
For the boys' team, Greg Buckley placed 20th in the 100 Fly.