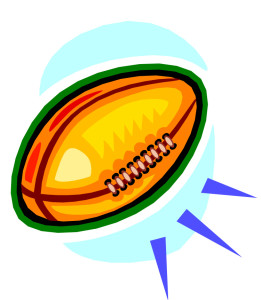 Unionville's high school boys kicked off their season on a winning note Sunday, March 3 with a round-robin tournament held at Unionville High School — and this weekend the program is playing in North Carolina this weekend at the North Carolina Youth Rugby Festival, against some of the top rugby programs from North Carolina, Texas, Florida, Ohio and Georgia.
The boys' varsity program kicked off the 2013 program with a pair of impressive wins, defeating Fort Hunt of Virginia — the defending single-school state champion in Virginia and West Chester, made up students from all three West Chester high schools: East, Henderson and Rustin.
Senior Chris Baker started the season off with a powerful performance, scoring three tries and five conversions against West Chester, with four more conversions against Fort Hood. Ryan Ford scored one try in the first contest and two more in the second game. Sean Barns had a pair of tries.
Scores from the March 3 tournament were as follows:
Varsity Boys:
– Unionville 60, West Chester 0
– Fort Hunt 44, West Chester 0
– Unionville 33, Fort Hunt 10
Junior Varsity Boys:
– Father Judge 24, Unionville JV 5
– Father Judge 25, Fort Hunt JV 12
– Unionville JV 7, Fort Hunt JV 0
–
Scoring detail for all Unionville matches in the March 3 round robin appears below.
Unionville Varsity vs. West Chester
1st Half:
20 minutes remaining – Unionville try by Conor Lacy, converted by Chris Baker (7-0)
18 minutes – Unionville try by Baker, converted by Baker (14-0)
14 minutes – Unionville try by Lacy, converted by Baker (21-0)
9 minutes – Unionville try by Beck Tuvesson (26-0)
2 minutes – Unionville try by Baker, converted by Baker (33-0)
0 minutes – Unionville try by Sean Barnes (38-0)
2nd Half:
21 minutes – Unionville try by Stephen Lange (43-0)
16 minutes – Unionville try by Ryan Ford (48-0)
11 minutes – Unionville try by Steve Annan, converted by Baker (55-0)
2 minutes – Unionville try by Brad Pechin (60-0)
Unionville Varsity vs. Fort Hunt Varsity
1st Half:
18 minutes: Unionville try by Ford, converted by Baker (7-0)
7 minutes: Unionville try by Ford (12-0)
0 minutes: Unionville try by Ethan Fish, converted by Baker (19-0)
2nd Half:
14 minutes: Fort Hunt try (19-5)
9 minutes: Unionville try by Tim Christopher, converted by Baker (26-5)
6 minutes: Unionville try by Sean Barnes, converted by Baker (33-5)
0 minutes: Fort Hunt try (33-10)
Unionville JV vs. Father Judge
1st Half:
16 minutes: Unionville try by Brandon Boon (5-0)
12 minutes: Father Judge try (5-5)
1 minute: Father Judge try (5-10)
2nd Half:
10 minutes: Father Judge try + conversion (5-17)
0 minutes: Father Judge try + conversion (5-24)
Unionville JV vs. Fort Hunt JV
1st Half:
20 minutes – Unionville try by Oliver Clowes, converted by Boon (7-0)
2nd Half: No scoring