Prosecutor said drugs prompted driver to park in left lane of Turnpike
By Kathleen Brady Shea, Managing Editor, The Times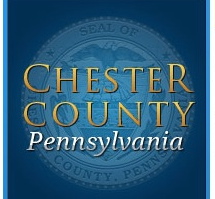 On March 17, a Franklin County driver stopped his car in the passing lane of the Pennsylvania Turnpike, initiating a series of events that eventually landed him behind bars, authorities said.
On Tuesday night, after a two-day trial, a Chester County jury deliberated for less than an hour before finding Nathan C. Smith, 34, of Chambersburg, guilty of driving under the influence – his fourth DUI conviction. The prosecutor, Assistant District Attorney Michelle Frei, said his sentencing is scheduled for April 11.
Smith came to the attention of state police on St. Patrick's Day last year when he was involved in a crash on the Pennsylvania Turnpike in East Nantmeal Township, according to court records. Trooper Joseph D'Alessio said emergency responders had to punch out a window because a "combative" Smith, who had the radio blaring, refused to get out of his white, two-door 1999 Acura.
Although the Acura's motor was running, Smith had stopped in the turnpike's left lane, forcing another driver to crash in an effort to avoid him, the criminal complaint said.
According to the complaint, Smith appeared disoriented and intoxicated and "could not maintain his balance." He told police repeatedly that he had not been in an accident and didn't know why he was being questioned.  He was taken to Paoli Hospital, where blood was drawn for testing, the complaint said.
On April 16, the lab results showed that Smith was under the influence of both JWH-122 and JWH-018, synthetic drugs or cannabinoids, the complaint said.
Smith's attorney, Steven Kellis, said his client said that he had been cut off and reacted strangely to the emergency responders because "he was in a state of shock."
Smith was identified as having been "missing" since July 27, 2009, according to the Pennsylvaniamissing.com web site. The notice, which included a photo of Smith, an unidentified woman, and three young girls in front of a Christmas tree, said that he was last seen driving a 1999 Acura and that anyone with information should contact Pennsylvania State Police.
Kellis expressed surprise at that information and said he had no reason to believe Smith had ever been reported missing. Frei was equally mystified, and said his court record contained no indication he had ever  "disappeared."
In fact, court records show that Smith pleaded guilty in Franklin County Court in February 2010 to his third driving-under-the-influence offense. Two months later, he was sentenced to 10 days to 24 months in prison, court records said. His court supervision was terminated on Feb. 8, about a month before his fourth infraction, records said.
An email inquiry to the address listed on the missing persons web site was not returned.
Frei said she was pleased with the verdict. "The jury recognized that synthetic marijuana substantially impaired the defendant's ability to drive safely on our roadways," she said. "We are lucky that no one was seriously injured in this case."