Police seeking information on couple who allegedly tried to pass counterfeit money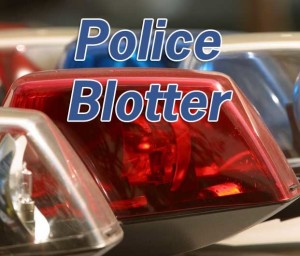 Two men accused of domestic assault have been charged in separate incidents, state police from the Embreeville barracks said Wednesday.
The first instance occurred on Feb. 24 at 1:59 p.m. in the 100 block of Manor Drive in East Marlborough Township, police said. Steven H. Manning, 60, of Media, was arrested for simple assault following a domestic disturbance, police said.
Another domestic altercation led to charges on Feb. 25 at 9:36 p.m. for Jeffrey Freeman, 19, of West Chester, police said.  Freeman was charged with simple assault and harassment for an incident that occurred in the 100 block of Sloan Road in Pocopson Township, police said.
State police are investigating a report of criminal mischief that occurred Feb. 20 a little after 2 a.m. at Newlin Greene Circle and Wynchester Way in Newlin Township. Police said someone damaged a dark-colored SUV. Anyone who might have seen anything suspicious is asked to call the barracks at 484-340-3241.
Police are also investigating a theft reported sometime between March 2 at 5 p.m. and March 5 at 7 p.m. at Couture Laser & Skin, 507 Orchard Ave., East Marlborough Township.
Information is being sought about an attempt by two suspects – a white male and a black female – to pass counterfeit $100 bills at 5:29 p.m. on Feb. 21 at the Walmart in East Marlborough Township. Anyone with information is asked to contact police.