From grape juice to the OK Corral, dentists have made their mark in surprising ways
By Dr. Stephanie McGann, DMD, FAGD, Columnist, The Times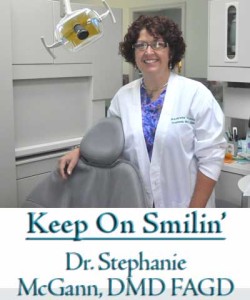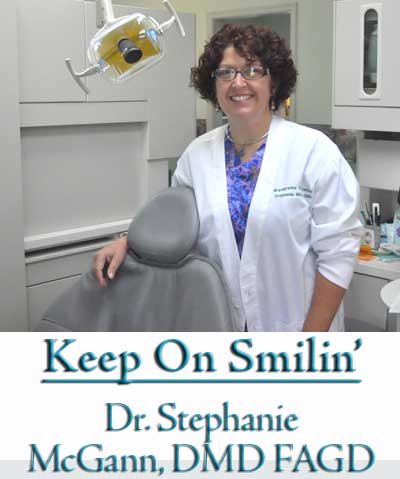 Dentistry is a profession full of interesting (not the adjective my husband usually uses) people. I thought it might be entertaining  to track down some of the more famous (infamous?) dentists.
Paul Revere: Everyone knows Paul Revere was a silversmith who advertised his services as a dentist and made false teeth for people.  As for his making teeth for George Washington, the first president had numerous sets of teeth but none is specifically attributed to Paul Revere.
Thomas Welch:  This dentist retired and then managed to also invented the process for pasteurizing grape juice to prevent it from fermenting.  The Welch's grape juice we see on the shelves today was developed by Dr. Welch.
Zane Gray:  Zane Pearl Gray practiced dentistry in New York.   Once he became of published author he left dentistry behind.   Dr. Gray wrote more than 80 western novels and became a millionaire.
John Henry "Doc" Holliday:  John Holliday was a  graduate of the Pennsylvania College of Dentistry in 1872. This dental school later became Temple University School of Dentistry.  Later he developed a practice in Atlanta. Unfortunately he developed tuberculosis and was advised to move west.  He did and became friends with Wyatt Earp. He would later become famous for the gunfight at the O.K. Corral.
Edgar Buchanan:  This character actor started out as a successful dentist .  He was best known for his roles in the 1960's comedies like "Petticoat Junciton,"0 "Green Acres" and the "The Beverly Hillbillies." He left dentistry but his wife took over his successful practice after he retired.
Mark Spitz:  Mark Spitz was accepted to dental school.  He declined admission to pursue his Olympic swimming career.  He won seven gold medals in the 1972 Olympic games.
Miles Henry Davis :  The father of Miles Davis, famous jazz musician, was a dentist. Dr. Davis purchased the first trumped for Miles Davis when was just a boy.
Barney Clark:  While dentistry was his profession he became famous for what he did when he could no longer practice. Barney Clark, suffering from congestive heart failure was the recipient of the first artificial heart.  His suffering paved the way for modern cardiology.
Les Horvath:  Les Horvath was a Heisman Trophy winner and dentist. He graduated from Ohio State in 1942, Graduated from dental school in 1945, joined the navy and served until 1947. He played professional football for three seasons and then returned to the practice of dentistry.
Jack Miller:  Dr. Miller currently practices dentistry in Indianapolis.  He also spent time on the racetrack.  This driver finished 20th at the Indy 500 in his rookie year.  He practiced dentistry and drove in the Indy Racing League from 1997 to 2001.
Jim Lonborg:  Major league pitcher Jim Lonborg was a Cy Young winner in 1967 with the Boston Red Sox and pitched seven seasons with the Phillies, winning 18 games for the NL East division-winning 1976 Phils. He went to dental school after his baseball career was over. Dr. Lonborg practices just 30 miles from Fenway Park.
And my favorite –
Herbie the Elf:  While Herbie is not a real person everyone who as ever seen the holiday classic "Rudolph the Red-Nosed Reindeer" knows that Herbie wanted to be a dentist.  Some of the people in our list this week left dentistry to make history, others became dentists only after they became famous and a few contributed to the fame of others.
Feel free to chime in with others I may have missed.
Dr. Stephanie McGann is a resident of the Unionville area and along with her partner, Dr. Marie Scott, operates The Brandywine Smile Center, a family-friendly dental practice in Concordville. She is a Fellow of the Academy of General Dentistry.